The Great Jahy Will Not Be Defeated! estrena su doblaje en español latino en Crunchyroll.
La serie puede verse desde su estreno con subtítulos en castellano.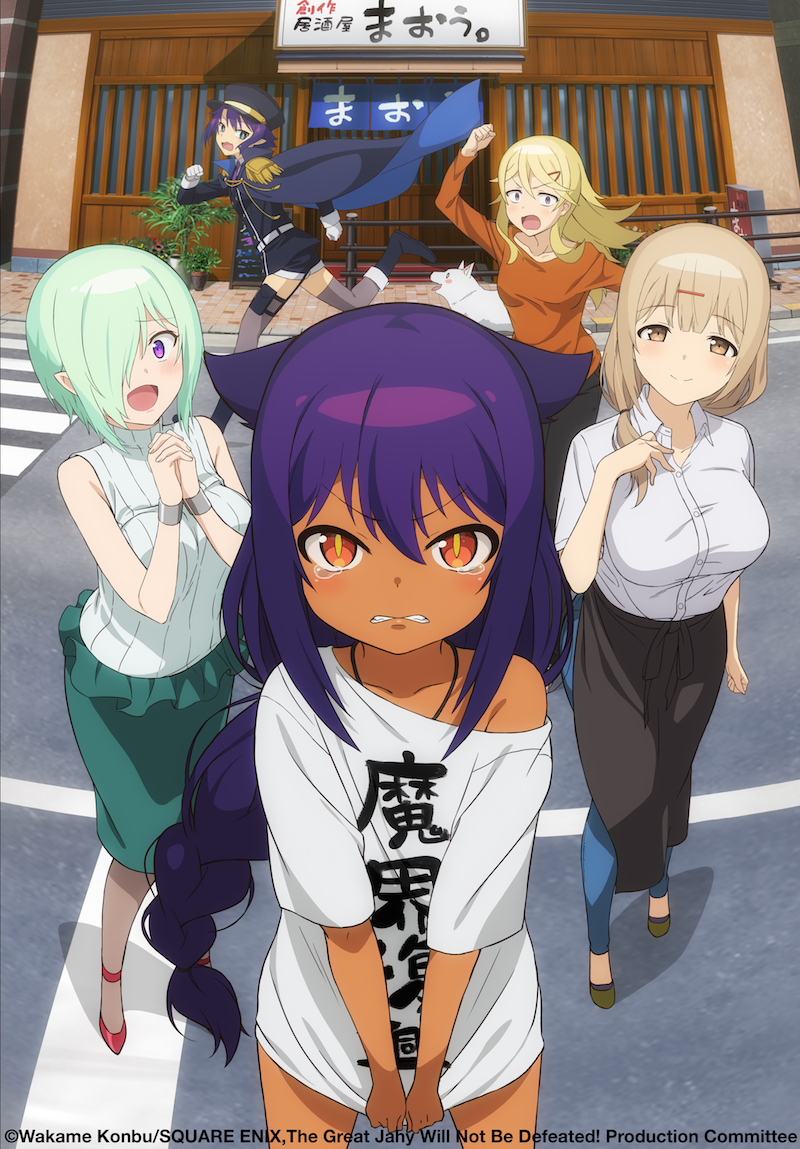 El Gran Jahy, el segundo al mando del Reino Oscuro, tiene una figura aterradora, temida y venerada por todos. Pero cuando un encuentro con una chica mágica da como resultado la destrucción del precioso cristal de maná, el Reino Oscuro cae, ¡transportando al recién pequeño e impotente Jahy al mundo humano! Desafortunadamente, planear el resurgimiento del Reino Oscuro desde un apartamento de una habitación estrecho y desmoronado no es tarea fácil cuando tienes que pagar el alquiler y un trabajo que mantener.