If My Favorite Pop Idol Made It to the Budokan, I Would Die es otra de las series de anime que se acaba de incorporar al catálogo de Crunchyroll.
Adaptación al anime producida por el estudio 8-Bit.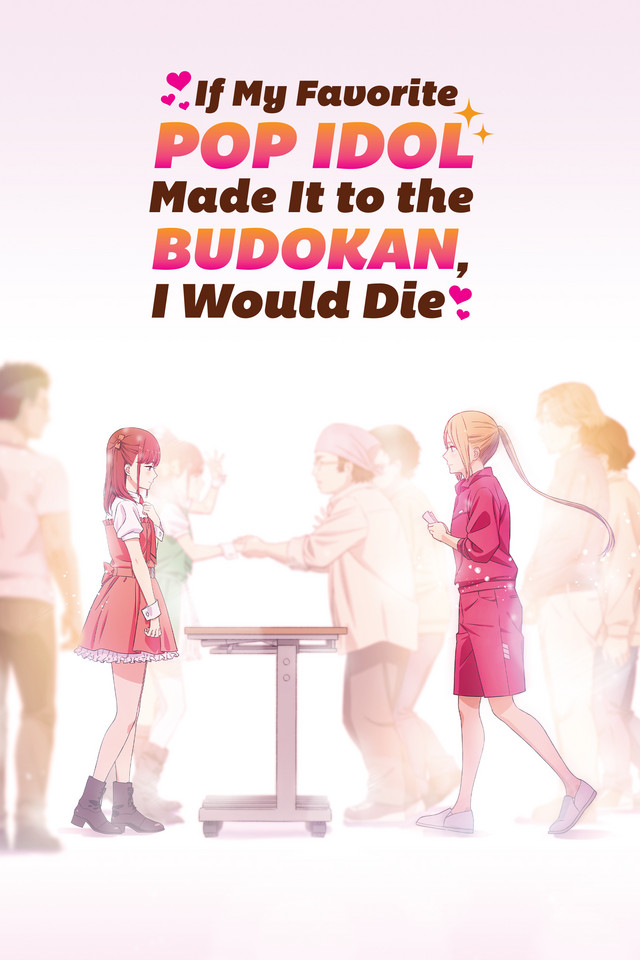 La apasionada amante de la música Eripiyo solo quiere ver a su grupo de pop underground favorito, ChamJam, llegar al gran escenario del Budokan. Debido a que han enriquecido su vida con su mera existencia, Eri está dispuesta a dedicar todo lo que tiene para ver cumplido este sueño, incluso su salud. En su última actuación, le sangró la nariz. ¡Oye, nadie dijo que ser un superfan fuera fácil!