A Bridge to the Starry Skies serie de anime de 12 episodios estrenada en Japón en 2011 ya está en Viewster disponible para España, pero solo con subtítulos en inglés.
La serie de anime comenzó a emitirse a partir de 11 de abril 2011 en AT-X y, posteriormente, en Chiba TV, MX Tokyo y otros canales. El tema de apertura del anime es «Hoshikaze no Horoscope» por Nomico , y el ending es «Dash do Cinderella» por Eriko Nakamura y Ai Shimizu.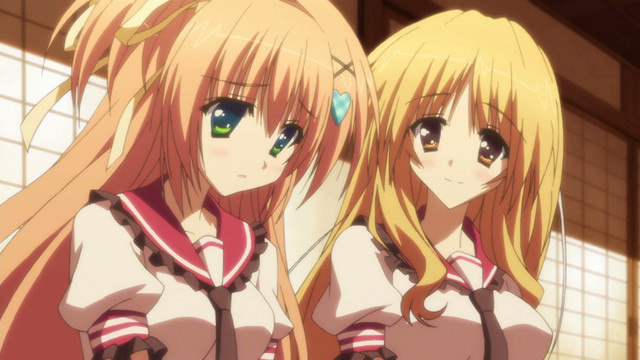 Kazuma Hoshino y su hermano Ayumu se mudan a un pequeño pueblo por el bien de la salud de Ayumu. Accidentalmente cuando se dirigían a la posada Yorozuro, toman el autobús equivocado, es ahí donde Kasuma conoce a Ui Nakatsugawa, quien lo guía hasta la estación de bus, pero accidentalmente Kasuma tropieza y besa a UI.